About First Class Construction
First Class Construction has been serving Yorkton, Saskatchewan, and area for more than 30-years. We specialize in ICF basements & conventional foundations. ICF stands for Insulated Concrete Forms. We also do garage floors, basement floors, piles, grade beams, and all concrete services. Our professional staff is available to develop a free estimate for your next concrete requirements. We pride ourselves on the timely completion of the projects that we take on. We are "First Class" in the construction industry!
ICF Builder
First Class Construction is proud to be a recognized ICF Builder. Insulated Concrete Forms construction can be used for basements, right up to multi-floor buildings. Around 40,000 ICF homes have been constructed in Canada since the early 1990s. ICF construction provides an environmentally friendly and energy-efficient option for home construction.
ICF Foundations
ICF foundations or basements have several advantages over a traditional concrete basement. External and interior insulation makes a huge difference. An ICF foundation is warmer, dryer, and even quieter. It inhibits mold growth because there is no cavity where warm, moist air meets a cold wall and condenses. We can build walk-outs too.
Concrete basements
Concrete has been used for basement construction for many decades. First Class Construction has built concrete basements for decades and still does today. Some projects don't need ICF foundations so concrete basements are a natural choice. They can be a good budget consideration.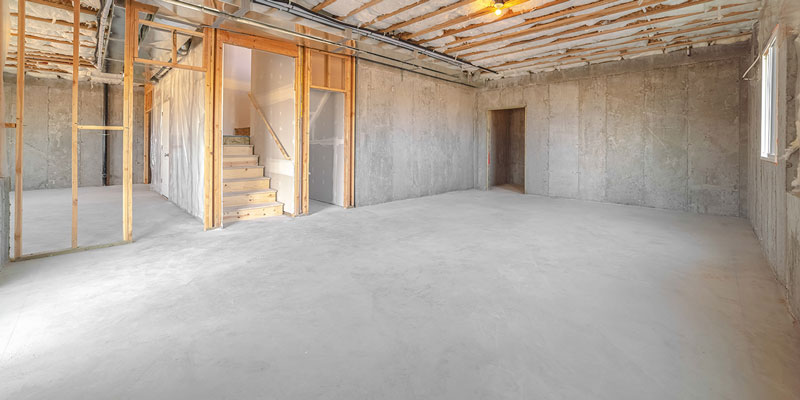 Basement & Garage Floors
First Class Construction works on new builds and renovations. If you need a concrete floor, we are the people to call. We can repair or replace old concrete in your basement or garage. We also install new concrete floors in basements and garages. Estimates are provided at no charge. Ask us about unique ways to finish your new concrete floor.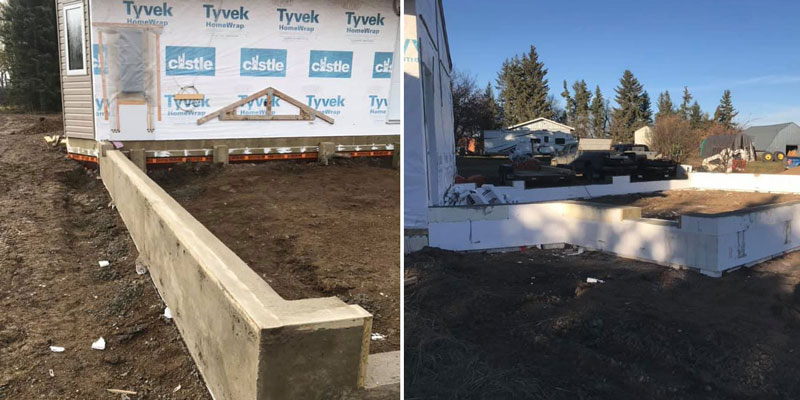 Piles & Grade Beams
Pile and grade beam foundations are often used when no basement is required. They can be used for entire buildings or for additions to existing structures. A pile is a long cylinder of concrete that extends into the ground. Structures like Grade Beams are supported on top of piles. Grade Beams support the exterior walls of the structure. We do piles and Grade Beams.